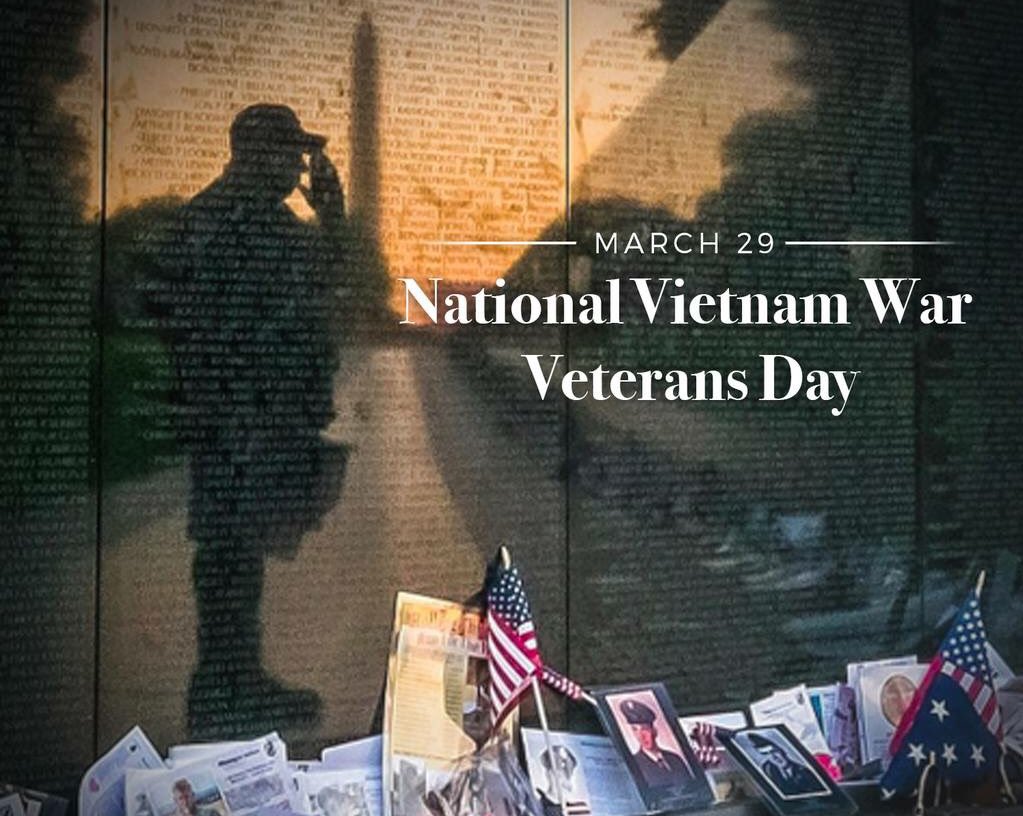 TT Trump ký dự luật S. 305, đã được QH thông qua, trở thành luật Ngày Cựu Chiến Binh Chiến Tranh Việt Nam, sẽ là ngày 29 tháng Ba hằng năm.
U.S. Sens. Pat Toomey, R-Pa., and Joe Donnelly, D-Ind., introduced legislation in 2017 to honor Vietnam Veterans with a day on the anniversary of the withdrawal of military units from South Vietnam. President Donal Trump signed the Vietnam War Veterans Day Act on March 28, 2017, calling for U.S. flags to be flown for those who served on March 29.
National Vietnam War Veterans Day on March 29 honors the men and women who served and sacrificed during the longest conflict in United States history.
It was on March 29, 1973, when combat and combat support units withdrew from South Vietnam. Generations later, Veterans of this time period are gaining the respect that was not so freely given upon their return. Involving five U.S. presidents, crossing nearly two decades and 500,000 U.S.military personnel, it left an indelible mark on the American psyche.
Returning Veterans did not always receive respectful welcomes upon their arrive on American soil. There were 58,000 killed, never to return. National Vietnam War Veterans Day recognize the military service of these men and women who answered the call to service their country when she needed them. They didn't make the decisions to go to war.
On National Vietnam War Veterans Day, we recognize the service and duty rendered by all servicemen and women of this era.
nationaldaycalendar.com