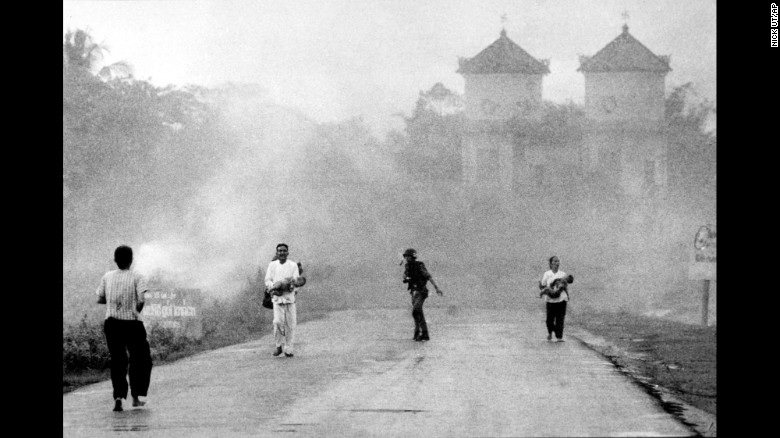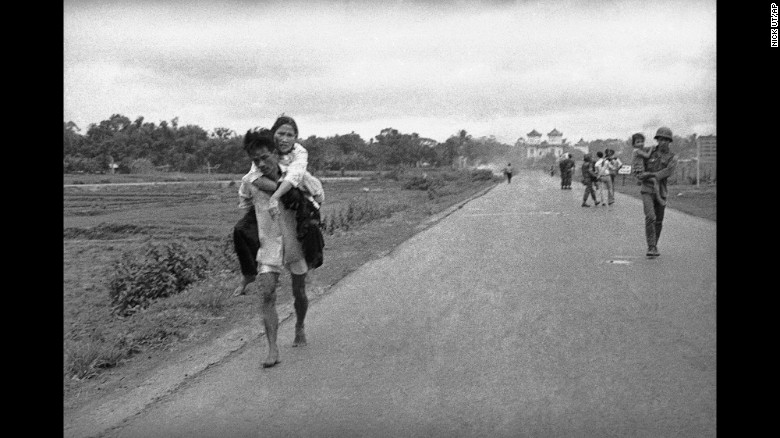 Câu chuyện tấm ảnh "The napalm girl" từng gây chấn động dư luận thời chiến tranh VN. Tôi nêu ý kiến về tai nạn trong chiến tranh, khi dân làng bỏ chạy ra khỏi nhà thờ đúng lúc quả bom rớt xuống và phát nổ. Dưới đây là nguyên văn bài viết theo lời kể lại của chính Kim Phúc và các nạn nhân cũng như nhân chứng, đăng trên trang web của hệ thống truyền thông CNN, 6/2015.
"In 1972 Phuc lived in the village of Trang Bang, north of Saigon. She and family were sheltering in a temple when they heard planes overhead. Afraid they would be bombed, they ran outside to find safety, just as bombs detonated all around the temple. The bombs delivered napalm, a flammable liquid that clings to human skin, causing horrific burns when ignited.
Phuc remembers intense heat and excruciating pain. She pulled burning clothes from her body. She ran." (CNN)
Phiên dịch:
Năm 1972 Phúc sống tại vùng quê Trảng Bàng, phía bắc SG. Cô và gia đình lúc ấy đang ẩn trú trong một giáo đường thì nghe tiếng máy bay trên đầu. Lo sợ sẽ bị dội bom, họ bỏ chạy ra ngoài để thêm an toàn, vừa đúng lúc hai trái bom rơi xuống khu vực quanh giáo đường. Bom mang chất lỏng napalm văng dính vào da con người dễ bắt lửa gây phỏng nặng.
Phúc nhớ lại sức nóng vô cùng đau đớn. Cô lột hết áo quần khỏi người. Cô chạy.