Hành động hay là chịu chết
3 quân nhân Mỹ đã can đảm hành động ngăn chặn kịp thời khi một tên khủng bố sắp nổ súng giết người trên một chuyến xe lửa đông khách ở Pháp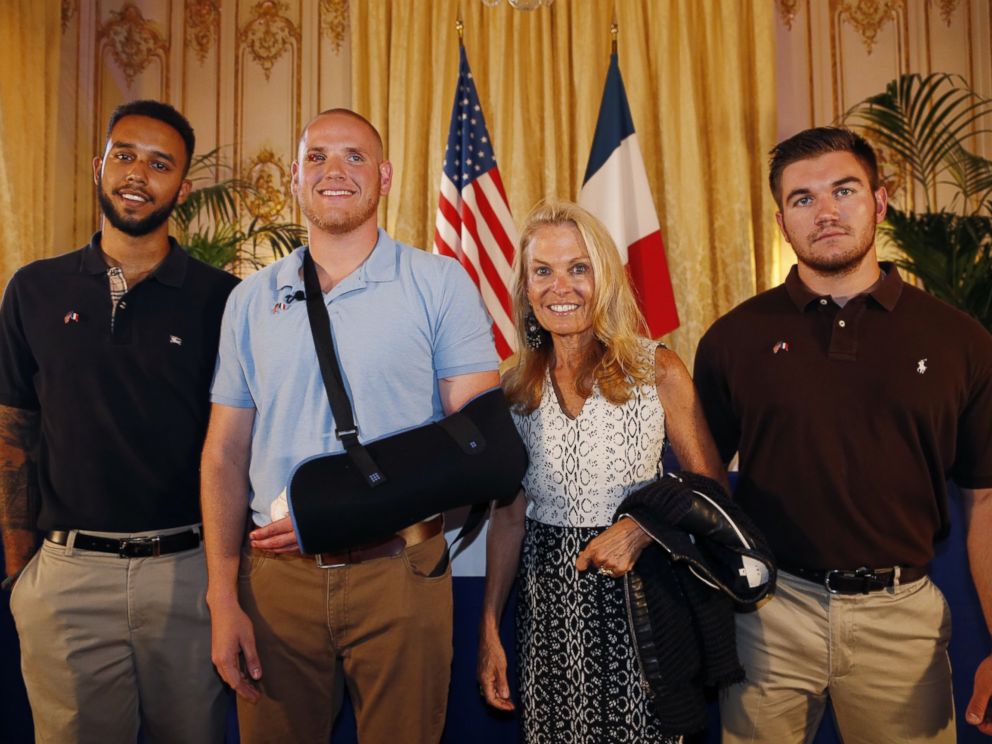 Từ trái qua, Anthony Sadler, Binh sĩ Không quân Spencer Stone, Đại sứ Mỹ ở Pháp Jane Hartley và Vệ binh Quốc gia bang Oregon Alek Skarlatos chụp hình trước cuộc họp báo ở Paris, ngày 23 tháng 8, 2015.
When a gunman came into their crowded Paris-bound train car trying to cock his AK-47, three American friends realized "It was either do something or die," so they sprang into action, tackling him before he could get off a shot, one of the three said today.
Airman 1st Class Spencer Stone, National Guardsman Alek Skarlatos and their civilian friend Anthony Sadler were on the Amsterdam-to-Paris train Friday when a gunman, who had already fired a shot that wounded another passenger.
"At that time he was cocking the AK-47," Sadler said today from the U.S. Embassy in Paris, "So it was either do something or die."
The three spoke together for the first time together today, detailing what happened Friday when a man identified by authorities as the gunman, identified by French authorities as Ayoub El Khazzani, began his attack on board the high-speed train.
Source:
abcnews