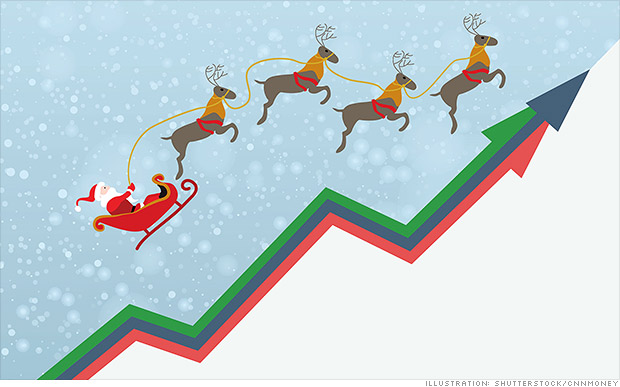 The Dow shot up 421 points Thursday for its best day in more than three years. The S&P 500 experienced its biggest gains since January 2013.
After taking a beating earlier this month, investors may finally be getting that Santa Claus rally they wished for.
Here's why investors were so jolly:
A generous Fed: The Fed was in a particularly giving mood Wednesday when it announced it was going to take its sweet time raising interest rates.
The central bank said in a statement it would be "patient in beginning to normalize the stance of monetary policy." It also kept closely-watched language saying rates would stay low for a "considerable time," which investors took as clear signal that rates won't rise until next summer or later.
"The Fed seems to be very cognizant of the economic weakness overseas and the extreme drop in oil prices," said Doug Roberts of Channel Capital Research.
Source:
CNN