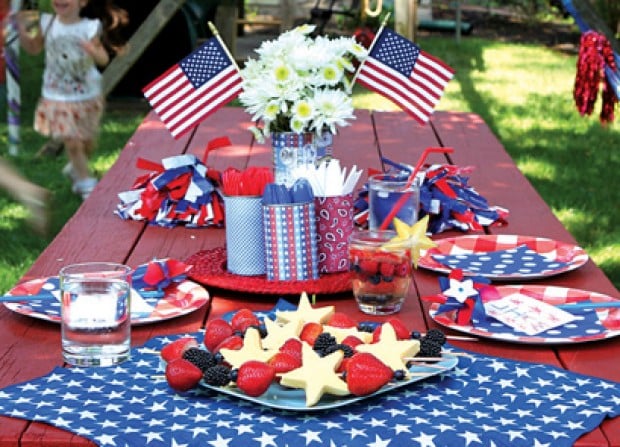 All three major indexes are up in Thursday trading, with the Dow Jones Industrial Average at an all-time high of around 17,040 (up 0.4%). The S&P 500 is also at a record level, hitting 1,982 for the first time. The tech-heavy Nasdaq Composite is up about 0.4% as well.
U.S. markets will close early today at 1p.m. ET ahead of the July 4th holiday weekend. So far Hurricane Arthur does not seem to be impacting stocks.
Jobs Bonanza: A strong June job reports drove the optimism in the stock market. The U.S. economy added 288,000 jobs last month, and the unemployment rate fell to 6.1%, down from 6.3% in May. That was much better than economists or Wall Street expected.
(

CNN

)