Hoa Kỳ cho 2 máy bay B-52 đi vào vùng không phận East China Sea của Tàu khựa, thách thức lời tuyên bố của TQ trước đó 2 ngày yêu cầu máy bay bay ngang phải khai báo.
Thì ra quyền lực mềm soft power gặp phải quyền lực cứng hard power cũng khó... chịu á ! (U.S. flies two warplanes over East China Sea, ignoring new Chinese air defense zone)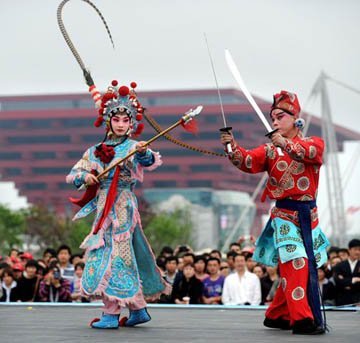 November 26th, 2013
Did China make strategic error with air zone?
By Michael Mazza, Special to CNN
It's difficult to know precisely what was behind China's decision to institute an East China Sea Air Defense Identification Zone (ADIZ) at the weekend. Chinese claims to the contrary, it is clearly meant to up the pressure on Japan in the two countries' dispute over the Senkaku/Diaoyu islands, over which the ADIZ extends. Internal Chinese political dynamics may also be at work here; President Xi Jinping, for example, must be benefitting from taking a strong stance vis-à-vis Japan. But whatever the reason for the creation of the ADIZ at this time, Beijing may ultimately regret it – and not only because it increases the likelihood of a violent incident over the East China Sea.
First off, the move needlessly antagonizes Taiwan and South Korea. The fact is that it puts a wrinkle into recently stable cross-Strait relations, as Taiwan also claims sovereignty over the Senkakus (known as the Diaoyutai in Taiwan), and it now has an overlapping ADIZ with the mainland.
(Special to CNN)