Mr. Toad releases prisoners in the VC' s Independent Day, Sept 2nd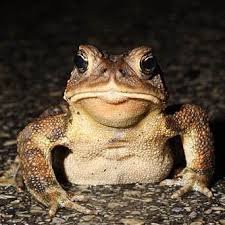 Little Toad: Dad, I heard about you are signing an order for releasing Vietnamese prisoners, aren't you?
Mr. Toad: Yep! Why do we feed them in jail, it cost too many foods?
Little Toad: It will be 15 thousands of them, Will it?
Mr. Toad: He he he! What' s the point? How do you know 15 thousands men or if I just do 1,5 thousands?
Little Toad: And will be there any political prisoners among them?
Mr. Toad: Who knows? And what's the difference? He he he ! That' s the secret of our politics little Toad!
Little Toad: Uh huh, I see, Dad.
*
Tía sắp thả tù hả tía?
Ừa, thả chớ nuôi chi cho lâu tốn cơm
Tía thả kỳ này nhiều quá hén!
Biết nhiêu nhiều nhiêu ít? He he he! 15 ngàn hay ngàn... rưỡi thì cũng đâu có ai kiểm tra được, he he he!
Mà tía có thả tù chánh trị hôn dzậy tía?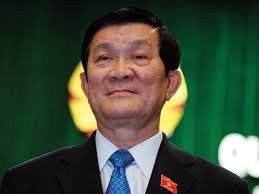 Ngu sao thả ! Thả "ta" thui chớ "địc" thì không thả ! Hả hả hả !
Tía cứ nói địt địt woài
kỳ
wá ngen tía !
Tao nói là địc.... địc rõ ràng nghen mậy, cái thằng nầy học tới thạtttt sĩiiiii rùi mà hổng phân biệt nổi địc dzí địt !
Danh sách tía duyệt hả tía?
Duyệt cái củ... c... chuối ! Tao hông có wuỡn ! Ở đâu viết sẳn rùi đem lợi thì tao ký ! Hí hí hí !
Như dzậy thì trong "tầm tay tía" là cái gì?
Tầm tay tao có cái cục... c... cây ! Hiểu chưa ! Tay tao là để rờ cái l... lá cây ! Hiểu chưa !
Dân Làm Báo