NEW YORK (CNNMoney)
The U.S. economy added 236,000 jobs in February, according to a Labor Department report released Friday. That's much stronger growth than in January, when employers hired a revised 119,000 workers.
The gains were broad-based as offices, restaurants, construction firms and hospitals all added jobs.
Meanwhile, the unemployment rate dipped to 7.7%, as 12 million workers were counted as unemployed. The drop was partly because more people said they got jobs, but also because 130,000 people dropped out of the labor force.
The increase in jobs and decrease in the unemployment rate were better than expected. Stocks rose modestly in early trading Friday, with the Dow hitting yet another record high
Related: Construction jobs soar on housing recovery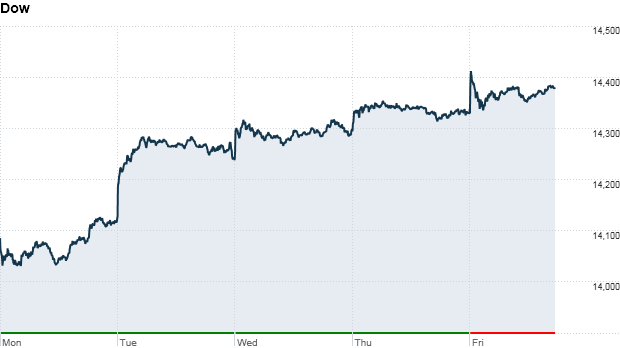 Tỷ lệ thất nghiệp tại Mỹ xuống thấp nhất 7.7%, kể từ 2008.
Chỉ số Dow Jones lên mức cao kỷ lục, gần 13,400 điểm
Cùng với sự gia tăng trong thị trường xây cất và buôn bán nhà ở.
Đó là 3 dấu hiệu khả quan cho nền kinh tế Hoa Kỳ. Chỉ dấu của sự tăng tưởng, hồi phục mạnh.