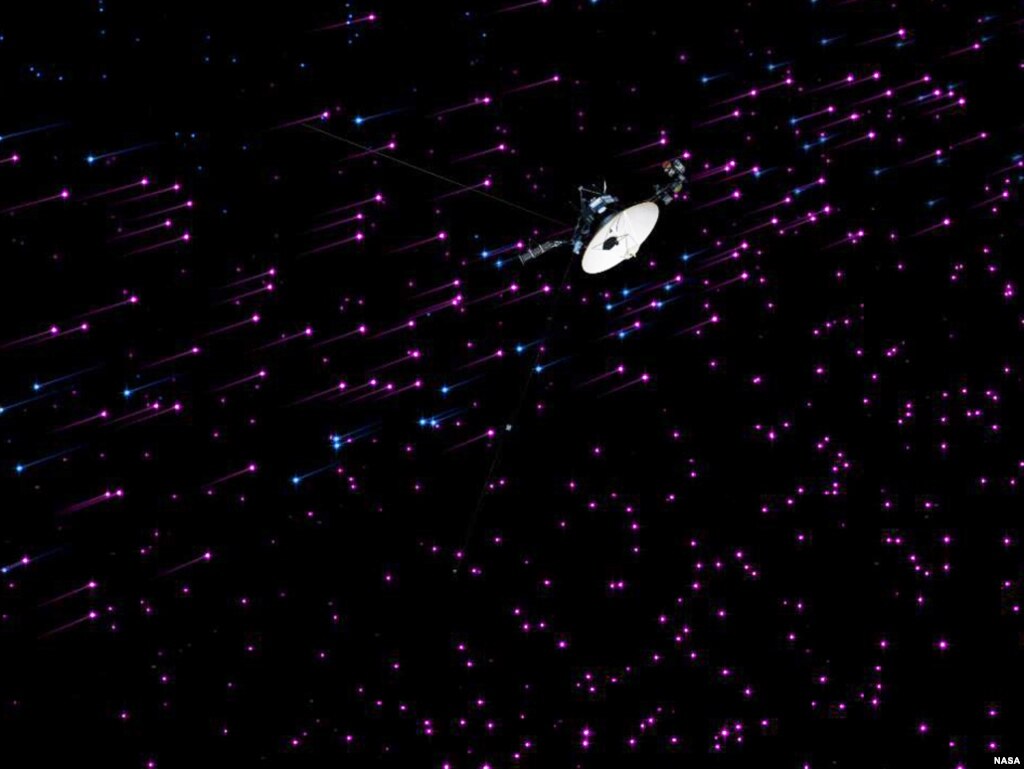 The Voyager 1, operated by the U.S. space agency NASA, has entered a newly discovered region at the edge of the solar system, and is close to crossing a final boundary into instellar space.
Scientists are calling this region between between the solar system and deep space the "magnetic highway." Astronomers say Voyager is still under the influence of our Sun, but that it has reached an area in which highly charged energy particles from interstellar space are beginning to stream in. (Voanews English)
Phi thuyền Voyager 1 do cơ quan không gian NASA Hoa kỳ điều hành đã đi vào một vùng mới được phát hiện của Thái Dương Hệ, và gần vượt qua biên giới cuối cùng để đi vào không gian vũ trụ.
Các nhà khoa học gọi vùng giữa Thái Dương Hệ và không gian vũ trụ là "xa lộ từ tính." Các nhà thiên văn nói rằng phi thuyền Voyager vẫn còn trong vòng ảnh hưởng của Mặt Trời, nhưng đã tới một khu vực trong đó những bụi năng lượng cao từ không gian vũ trụ bắt đầu đổ vào.
Phi thuyền Voyager 1 và phi thuyền thăm dò không gian Voyager 2 được phóng đi năm 1977 cách nhau 16 ngày. Ở vị trí cách xa Trái Đất 18 tỉ kilomet, Voyager là vật thể nhân tạo ở xa nhất. Voyager 2 thì ở cách xa Trái Đất khoảng 15 tỉ kilomet. Một tín hiệu từ Voyager 1 phải mất khoảng 17 giờ mới tới được Trái Đất. Ông Stone nói rằng Voyager 1 có đủ điện để tất cả các dụng cụ của nó tiếp tục hoạt động cho tới năm 2020. Đây là phi thuyền từ Trái Đất đã thực hiện một chuyến đi xa hành tinh của chúng ta nhất.
(

Voanews Vietnamese
)