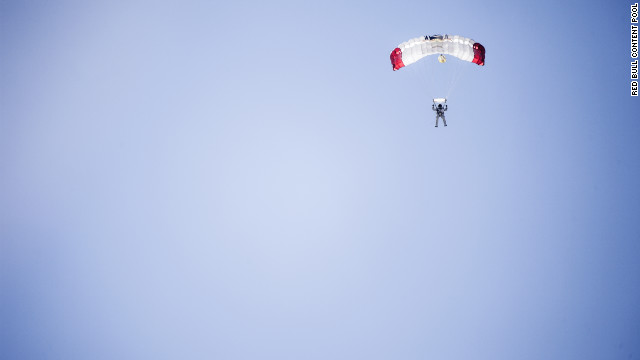 Thể thao môn nhảy dù đã phá vỡ bức tường âm thanh 1.24 Mach, từ độ cao 128,000 feet
(CNN) -- Austrian skydiver Felix Baumgartner broke the speed of sound -- at one point hitting Mach 1.24, according to a team official -- during his record-setting jump from 128,000 feet Sunday over southeastern New Mexico.
"He made it -- tears of joy from Mission Control," his support team said in a live feed.
Rising in a capsule attached to a huge helium balloon, Baumgartner got to 24 miles up then jumped, thereby setting the record for both the highest balloon ride and the highest jump ever.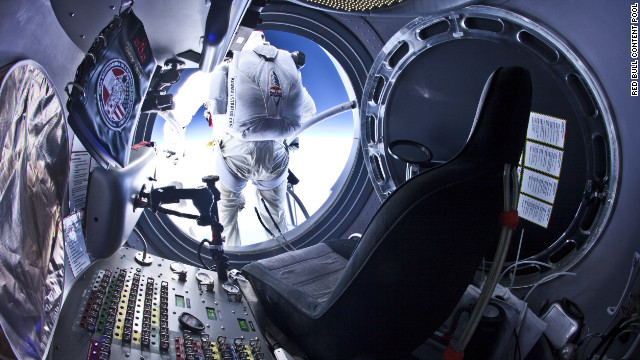 Felix Baumgartnern nhà thể thao môn nhảy dù người Áo đã phá vỡ bức tường âm thanh 1.24 Mach, từ độ cao 128,000 feet hôm nay Chủ Nhật (10/14/2012) trên vùng đông nam tiểu bang New Mexico Hoa Kỳ. Anh ta vào trong một con thuyền hình trụ, được một khinh khí cầu khổng lồ mang lên cao độ hơn 24 miles, nhảy ra khỏi phòng, ghi kỷ lục cho cả hai: khí cầu bay cao nhất và nhảy dù ở điểm cao nhất từ trước đến nay