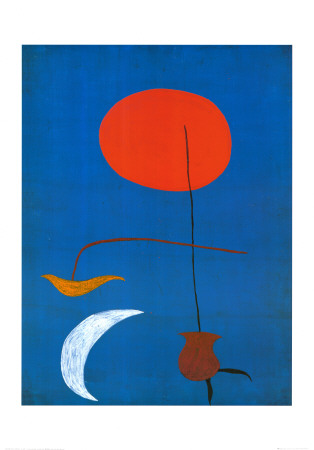 Joan Miró 1893-1983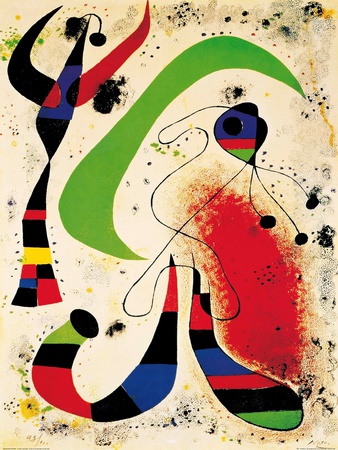 Up to down, left to right
Night * Entwurf fur eine Tapisserie
Libelle Mit Roten Flugeln Eine Schlange Jagend * L'Oisauau Plumage Deploye
Inverted Personage * Vuelo de Pajaros
By 1930 the artist had developed his own style. Miro art is hard to describe. It is characterized by brilliant colors combined with simplified forms that remind of drawings made by children at the age of five. Joan Miro art integrates elements of Catalan folk art. He liked to compare his visual arts to poetry.
(
Joan Miró họa sĩ Tây Ban Nha
)
Tranh của Joan Miró đầy ắp thi ca. Như những bài ca dao miền quê hương Catalan. Những tấm tranh ngây ngô như mắt nhìn của trẻ thơ lên năm. Xem tranh Miró đem lại xúc cảm thơ dại hồn nhiên thầm lặng mà huyền mơ của con người. Sự giản ước. Đó là sự đơn giản của tiết điệu đất trời. Cái bao la nằm trọn trong hạt sương buổi sớm. Trong tia nắng chiều vàng. Vẳng tiếng dế canh khuya.